Nico Human is the principal of this endeavour. He calls himself a Joy Farmer.
He is ably advised by a brilliant group of industry champions listed alphabetically by last name.
As President & CEO of Fifth Avenue Real Estate Marketing Limited (Fifth Avenue) W. Scott Brown (Scott) directly oversees the growth and success of the project marketing and sales and administrative teams responsible for delivering sustained sales success and developer partner /client satisfaction. Throughout his 30+ years of work experience Scott has formed and led teams that have set sales records throughout North America and Asia. He has consistently provided high quality strategic advisory services to leading global organizations and expanded his marketing and sales strategy creation, culture development and performance enhancement expertise.
Scott is actively involved in the development and optimization of the Marketing and Sales Program for each project. He is also personally involved in ensuring that Fifth Avenue has the most professional and dedicated sales representation in the market by leveraging his vast high performance sales coaching knowledge and expertise. Scott is also a sought after media resource and speaker and radio personality with respect to the status of new multifamily home market in Metropolitan Vancouver.
Previously, Scott served as a founding partner and Senior Vice President of Colliers International's Residential Project Marketing Group. Prior to that Scott served as Chief Sales Officer at Kor Real Estate where he oversaw the startup and global expansion of Kor Real Estate's project marketing firm. His work at Kor included extensive leadership of marketing and sales advisory assignments for projects lead out of or located in Dubai, UAE; Manila, Philippines; Anguilla; Playa del Carmen, Mexico; Miami, Florida, USA; Seychelles; Da Nang, Viet Nam and Bangkok, Thailand.
Scott began his residential career working for Intrawest where he concluded by serving as Senior Vice President with Intrawest/Playground. He oversaw a billion-dollar-per annum portfolio of projects situated throughout North America and Asia. Scott was also directly responsible for leading strategic partnerships including Four Seasons Hotels and Resorts and negotiated a significant joint venture with Colliers that expanded Playground's business to Asia, Australia and New Zealand.
Simon is an experienced CEO, Corporate Strategist and Commercial Marketing Strategy Consultant. He is skilled at complex problem solving, can define and bring to life strategic vision and can build and manage the teams required to successfully execute commercial plans.
As a senior executive and CEO Simon is a disciplined and results orientated leader who through his team has been able to deliver on ambitious growth objectives. He has built and run businesses from start up to commercial sale, stepped in as an interim executive to manage business re-direction and successfully worked as a change agent in turnaround situations.
As a marketing and brand strategy consultant he has accumulated extensive experience in providing added value advice to some of the world's largest and most successful companies.
Areas of industry expertise include packaged goods, financial services, telecommunications, media and technology and travel and leisure. Projects of note include Innovation and future platform development, strategic brand management and commercial brand/marketing planning for companies such as American Express, British Airways, British Telecom, BP, Citibank, Google, Heineken, Hilton, Nokia, Unilever and Vodafone.
Key clients: Facebook, Google, Apple, MillerCoors, Pinterest, PayPal, Pepsi, IKEA, SCJ, Channel, Estee Lauder, Yankee Candle, ITV, Aldo, Diageo, Constellation Brands.
Shelley is a leader of collaboration in the Canadian credit union system.
Her passion for the co-operative business model drives her to lead a variety of collaborative initiatives that create value for members locally, provincially and nationally.
A firm believer in the value of mentorship, Shelley is an active mentor of emerging and experienced leaders across and outside the credit union system.
Shelley is an Accredited Director, and serves on the boards of Central 1 Credit Union, the Risk Management Alliance, Back Office Collaborative, and CUSO Wealth Services Inc.
Lesley joined the Starline Windows family 20 years ago. She had the honour of assisting the company's growth from a small family business to a multimillion-dollar household name in the window industry. Her role began as Purchasing and Inventory Control Manager and grew into Chief Operating Officer. Lesley and her team are responsible for overseeing the operations management of the company including the daily operations, supply chain, purchasing, continuous improvement, safety, and IT infrastructure. Her goal is to facilitate taking the company to the next level and double the working capacity within the next 5 years.
Lesley believes in honesty, please and thank you, while getting your hands dirty and loves learning hands on. The journey of learning should never end and you should always teach everyone to fish. After spending 15 years in university learning multiple disciplines including accounting, purchasing, marketing, inventory management, and even law she decided that leadership was her passion. She completed her BBA – Major in Leadership from Trinity Western University in 2012. The next goal will be to complete her MBA. Outside of work her passion is her family, gardening and her dogs.
Luke is a deliberate & thoughtful team builder focused on solving the 'Rubik's Cube' of operations; focused on gaining efficiencies & a providing a better experience for both team members and the customer.
He is currently focusing on creating a best in class, end to end customer experience with Urban Barn, through optimizing all supply chain activities from ocean freight through to customer fulfillment and after sales service, whether in-store, online or in partnership with their 3PL network.
He studied Business administration and Marketing at Sheridan College in Toronto and received his MBA from the Beedie School of Business at Simon Fraser University.
Before his current role at Urban Barn, he worked as the Director, Sales and Store Operations with Urban Barn and held various leadership and project roles in Retail Operations with the Aldo Group.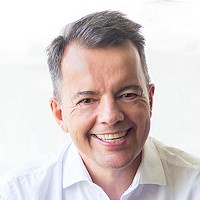 NICO HUMAN
Founder and Principal
Business and Executive Coach
Nico loves to help make leaders unstoppable, fire up teams and create a better tomorrow for us all. He is the Founder President of Human Trusted Advisors with more than 30 years of business experience.
He arrived in Canada in 1999 with his wife (a nurse) and two (now married) children. They became proud citizens in 2003 and delighted grandparents in 2012.
"I just love to be on this journey with my clients one-on-one or in teams. It is my privilege to help unlock their potential, to challenge them, to encourage them and to hold them accountable.
My job is not to fix anyone. It is to listen well and ask those powerful questions that get them to think deeper and wider. They are then encouraged to plan their next steps. The last step is to hold them accountable to not only achieve those, but to knock the proverbial ball out of the park!
I coach/advise/consult because it is a powerful way for me to reach my personal purpose, namely to help others find more joy in their business, family and personal lives. It starts by inspiring others to build more joyful lives, that lead to better leaders, leading better teams, that lead to better lives finding more even more joy … in a circle that keeps revolving!"
Early in his Canadian career, Nico ran BC's first Agricultural Awareness program. This innovative program won two national awards. He has won several awards on two continents, and most recently received the Queen's Diamond Jubilee medal in 2013. Later he became CEO of a non-profit. Later still be served as CEO of a sizeable transportation company.
Nico enjoys family outings, triathlons, long distance cycling and singing in his church's mass choir. He loves a varied life and enriching the lives of those he gets to work with!
He is a Certified Co-active Coach and also a Certified Forum Chair with MacKay CEO Forums, currently chairing three CEO forums and two executive forums.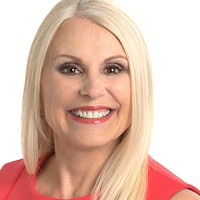 KERRY BROWN
Business and Executive Coach
An inspiring, internationally recognized business advisor and coach, Kerry is proud of her reputation for providing practical, insightful, creative and – above all – results based solutions. Kerry's unique approach can be summed up in three words: clarity, strategy and accountability.
Growing up as the daughter of a small business entrepreneur with a thirst for travel, Kerry developed a sense of adventure, intuition and an ability to "dance in the moment". Today Kerry is an engaging speaker, Certified Professional Master Business Coach, Certified MasterMind Executive Coach, Certified EQi2.0 and EQi360, Accredited 5 Behaviors of a Cohesive Team Facilitator and Authorized Partner with Wiley for their Everything DiSC suite of products with more than 25 years' experience.
She is passionate about inspiring business leaders and their teams with practical proven step-by-step processes and best practices to lead them to clarity, concrete strategies and results through accountability.
Kerry works to improve effectiveness for executives, entrepreneurs, business owners, top producing sales professionals and individuals in leadership roles. Many of her coaching relationships extend for many years. The scope of her company's programs range from: individual coaching, both in person and online; workshop facilitation; seminars; keynote presentations; and team building programs.
As an advisor to CEOs and other leaders, Kerry is a Certified Chair for MacKay CEO Forums.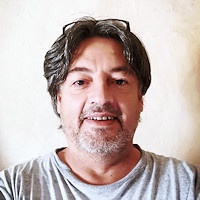 JOHANN HUMAN
Nico's brother, Johann, is the IT guy supporting the team. With a degree in architecture, he is focused on elegant and efficient solutions. He developed and maintains the website, designs graphics and generally handles the technical stuff. He specialises in holistic web development and dedicated website maintenance. If your web presence needs a godfather, contact him at johann@capesite.co.za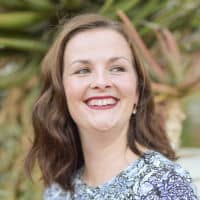 ESKE BURGER
Eske is the digital marketing consultant and social media manager of the endeavour. With a passion for brand management and a honours degree in Communication & Media Studies, she is highly skilled at developing our online presence across various communication platforms and provides structure and consistency to our public image. Ensuring we connect with the right people the right way! To connect with Eske please contact her via email at eskelizecilliers@gmail.com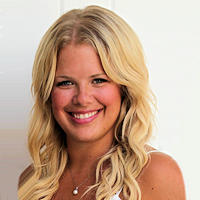 ASHLEY DICK
Ashley is the Executive Assistant supporting Nico and the team. Ashley brings with her over 15 years of virtual executive assistance supporting various Executives throughout North America. Ashley knows that the key to being a great virtual assistant is anticipating her clients needs before they even know it. To learn more, please visit her website at www.flatlandva.com.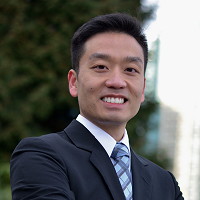 NELSON HUANG
Nelson is the accountant handling the year-end accounting and tax of the business. He is a trusted CPA that does good quality work for small to medium sized businesses that want their financials and taxes done in a timely manner. Nelson is responsive in communications and usually will return phone calls and emails by the next business day. Lastly, he offers competitive pricing. To connect with Nelson, please visit his website at https://nelsonhuang.ca/.