FREE TOOLS, TIPS & RESOURCES
You are welcome to download and use the free resources on this page. It would really be appreciated if you Subscribe to the mailing list as a small token of appreciation.
Sent out on a Friday, these quick-read mailers are meant to inspire you and plant some thoughts to consider over the weekend.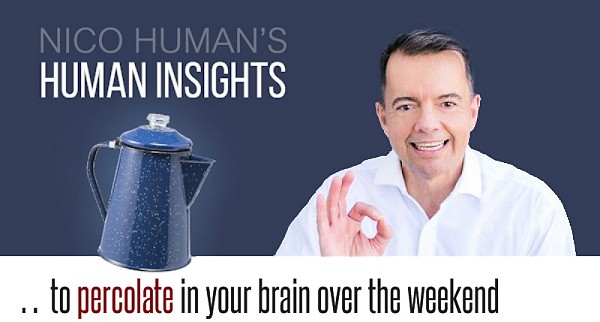 In this video Nico talks about lessons learnt from effective leaders in these uncertain times. He explores how these individuals are managing to turn the Covid disaster into Covid opportunities.
Nico explores and explains ways to make your online presentations and participation more effective.