ARE YOU MASTER OF YOUR TIME OR A SLAVE OF YOUR DAY?
IS THIS YOU?
Many of the most successful entrepreneurs and business leaders work longer hours and get less return on their investments of time and money.
Maybe you grapple with some of these challenges:
A crazy schedule that has you running the whole day
Lack of control over your time, your day, your life!
Reduced prodcutivity as you rush from one job to the next
Missed deadlines as you struggle with an overwhelming workload.
No time for family, fun and your passions
Long, long working hours even into the weekends and late nights.
Increased stress and even burnout that leaves you questioning why you keep up this madness

DON'T BECOME A SLAVE OF YOUR DAY
The Power of Focus
WILL SET YOU FREE !
Are you a business leader or a senior-level executive and want get control over your time? Invite Nico Human to speak to you or your business group. Nico will deliver an interactive, hands-on workshop experience that will focus on the Big Picture as well as the day-to-day demands on your time and energy.
Nico's interactive style and experience-based real-world insight makes this an eye-opening event for growth-oriented business leaders.
At the conclusion of this complimentary workshop, you will walk away with a set of helpful tools that will make an immediate difference.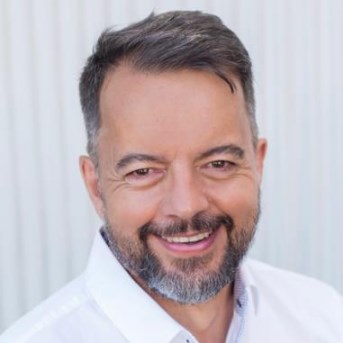 NICO HUMAN
Leadership speaker, coach, facilitator, author
"When I first met Nico, I was immediately impressed with his energy, positive demeanour and commitment to the success of those he works with. Watching him facilitate a strategy session is a thing of beauty. There are so many strategic planning coaches, but there are no other Nico's! He recently facilitated a session for the JAK's Leadership Team on Commitment. Nico took a seemingly complex topic, broke it down into easy to understand parts and left our team with an action plan that they are currently putting into place."
TIM DUMAS
COO, JAK's
NICO HUMAN

YouTube | Human Insights Newsletter | LinkedIn